Mr. Travis Woloshyn
Mr Woloshyn has a Bachelor of Education from UBC, a Bachelor of Arts from SFU, and a Theatre Program Diploma from Red Deer College.
His professional practice includes: assistant teacher at University Hill Secondary in Vancouver, teacher candidate at Lord Byng in Vancouver, tutor in Vancouver, principal and teacher in a Vancouver independent school, and program director at a Vancouver education centre.
Email: travis.woloshyn@pattisonhighschool.ca
---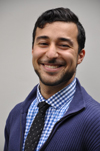 Mr. Saul Karim
Mr Karim has a Bachelor of Arts in political science and philosophy from McGill University and is currently pursuing a combined MA/PhD at the European Graduate School in Switzerland.
His professional practice includes: work with 'The Refugee Project' in Serbia and Croatia, teacher's assistant at the European Graduate School, teacher in Shenzhen China and Zhongshan China, and tutor in Vancouver.
Email: saul.karim@pattisonhighschool.ca
---
Mr. Verney completed a Bachelors of Arts with a major in World and Comparative History and a Bachelors of Education both from the University of Victoria. Looking for adventure he soon moved to Shanghai where he worked at a BC offshore school teaching English, Drama, Social Studies, and Physical Education, among other courses.
Four years later, Mr. V returned to Canada to begin his Masters in Educational Leadership at Vancouver Island University. Having completed his coursework in April, Mr. V is excited to join the Pattison team and continue his research in cultivating global citizens in British Columbia's independent international schools.
Email: cody.verney@pattisonhighschool.ca
---
Ms. Moran is an experienced instructor within the Vancouver area and has enjoyed teaching her students towards success for many years. Her Masters in Statistical Psychology has given her an analytical and yet compassionate understanding of her student's needs and goals.  For Ms. Moran, her student's success is her success.
Traveling and working around the globe is not only a passion for her, but also a constant  source of pleasure in learning about and sharing with diverse cultures.
Ms. Moran believes that open communication is key to success and therefore welcomes any and all questions related to the success of her students.
Email: carole.moran@pattisonhighschool.ca
---
Alex has taught internationally in a variety of settings and has previously worked as a university and college instructor in Vietnam, a teacher trainer and curriculum developer in Myanmar, a primary teacher at an International Baccalaureate school  in Mumbai, India, most recently, in addition to ESL classes in Mexico and high school classes in Vancouver where he currently resides. He recently returned to Vancouver where he is specializing in academic preparation and IELTS testing.
He completed a bachelor degree at the University of  British Columbia focusing on history and Asian studies, and a post-graduate diploma in English.
In his free time, Alex writes, studies and teaches yoga, and bicycles in Stanley Park.
Email: alex.bartlett@pattisonhighschool.ca
---
Ms Subramaniam has an honours Bachelor of Arts degree in English, a Masters of Arts in English, and a Bachelor of Education in Secondary/IB English from UBC.
Her professional practice includes teaching English and ESL in Singapore,   as well as working in Vancouver. She also has a keen interest in mental health awareness and special education. She finds that her work as a peer counsellor in India , and her research in mental health conditions in the classroom, makes her a more well rounded educator.
Ms Subramaniam was raised in a multilingual environment and speaks four Indian languages. Since the formative years, she has learned Japanese and Spanish. In 2017, she is taking higher level Spanish exams because she is always trying to learn and improve her practice.
Email: jyotsna.subramaniam@pattisonhighschool.ca
---
Mr Joel always have had a deep interest in Mathematics and Computing Science since a young age, eventually earning a degree in both from Simon Fraser University. After spending a few years as a tutor and teaching assistant, he moved to the UK to teach Computing at a GCSE level and Information Communication Technology for Key Stage 3. Upon returning to Canada, he taught Pre-Calculus 12, Calculus 12 and Science 10.
His current endeavors have me teaching Calculus 12, Information Technology 10, and Pre-Calculus 11 where he can't wait to share my experience on, hoping to spark the next generation on the path with Math and Computer Literacy.
Additionally, he is an avid chess player and am always happy to sit down to a puzzle. Like a sphinx, he is always ready with a puzzle and delight when he hears a new one.
Email: eric.joel@pattisonhighschool.ca
---
Ms. Egan has recently moved to Vancouver from Ireland. She holds a Bachelor of Arts degree in Mathematics and Geography and a Professional Masters of Education from Maynooth University, National University of Ireland.
She taught for several years in Ireland before moving to Vancouver, and she is delighted to be beginning her BC teaching career here at Pattison High School. She is looking forward to teaching in a multi-cultural environment and learning about diverse cultures.
In her spare time she is enjoying experiencing Vancouver and its surrounding areas.
Email: danielle.egan@pattisonhighschool.ca
---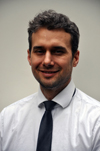 Mr. Chris Puckett

Mr. Puckett recently moved to Vancouver from Alberta. He holds a bachelor's degree in anthropology/archaeology from Grant MacEwan University and a B.Ed. from the University of Alberta.
He has taught for many years and to many different cultural groups in both public and private schools. He has also taught internationally in China and Italy. He seeks to lead students by example through hard work and passionate engagement.
In his spare time, he enjoys non-fiction writing, sports and fishing.
Email: chris.puckett@pattisonhighschool.ca
---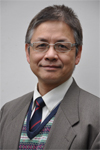 Mr. Paul Larm Mr. Larm holds a Bachelor degree in Mechanical Engineering and a post-graduate certificate in Education from the University of Hong Kong.  He had taught high school physics and mathematics for three years before working as an engineer in the transportation industry.  After moving to Canada, Mr. Larm continued teaching and tutoring students and obtained his BC teaching certificate in 2003.
Mr. Larm has taught in several independent schools including a boarding school and an online school.  His students came from all over the world – Canada, USA, China, Korea, India, Pakistan, Afghanistan, Hong Kong, Taiwan and Russia.  Mr. Larm understands the diverse needs and capabilities of the students and has developed strategies to help students achieving their goals. His experience and knowledge in teaching, information technology and management proved to be useful in developing practical and interactive lessons.
In his spare time, Mr. Larm likes to go camping in the beautiful countryside. In winter, you would likely find him skiing down the mountains and in the summer you may find him fishing or strolling along the lake or by the seaside.
Email: paul.larm@pattisonhighschool.ca
---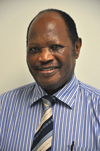 Mr. Reuben Chepkwony
Reuben Chepkwony is proud to be part of the Pattison High School community. He was born and raised in Kenya where taught for several years before immigrating to Canada. He taught Mathematics and Science in secondary schools and in a teacher training college.
Mr. Chepkwony holds a Bachelor of General Studies degree from Athabasca University, Alberta, Canada, a Diploma of Education from Kenyatta University, Nairobi, Kenya and a Professional Practices Certificate from Simon Fraser University, Burnaby, BC Canada.
He is thrilled to be teaching students from multicultural backgrounds.
His interests are: soccer, volleyball, tennis, reading and sightseeing.
Email: reuben.chepkwony@pattisonhighschool.ca
---
Ms. Janina Kulhay is an exuberant, experientially-motivated Arts instructor – Visual Art and Art History Specialist, who teaches with a uniquely-interactive approach to learning and a "joie de vivre!" A keen aficionado and celebrant of the Arts, Janina is a passionate proponent of Art Education and spirited artist in her own right!
After graduating from University of Toronto with a B.A. in Fine Arts, Ms. Kulhay enthusiastically participated in the Environmental Design Programme, at Parsons School of Design, in New York. A qualified Interior Designer and Fine Art Consultant, she established her own firm in Rosedale, Toronto and also enjoyed teaching Interior Design.
Earning a B. Ed., from U of T, with Visual Arts and the History of Art and Architecture qualifications, Ms. Kulhay was delighted to be asked to design the "Arts Express" Programme for the Mississauga Arts Council and also instruct it. Privileged with the opportunity to create a highly experiential curriculum for the Peel Board of Education and L'Université Canadienne en France, for the grade 11/12 Visual Art and Art History Programme (including visits to world-class Art galleries and creating Art "en plein-air"), she facilitated and taught it in Ville-Franche sur mer, France. What an amazingly art-filled, cultural experience for Canadian students!
An international ESL Specialist, with a DELTA Master's Level designation and over 25 years of experience teaching, training and mentoring, in high school, university academia and in corporate arenas – Ms. Kulhay has enjoyed her global English language teaching career, in Canada, the U.S., Japan, France, the Czech Republic and on the sunny isle of Malta.
An avid Art and antique collector, Japanese green tea enthusiast and photographer, Ms. Kulhay seeks out eclectic treasures and curious collectables, along her travels and exotic nature and Art adventures! She can be seen bicycling along the seawall through Stanley Park, hiking Capilano Park's treetop trail, kayaking around Bowen Island or fishing with her nieces and nephew, on her family's Caledon Hills property!
Email: janina.kulhay@pattisonhighschool.ca