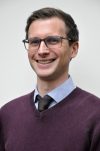 Mr. Ashley Roden-Bow
Dr. Roden-Bow has a PhD in Political Philosophy, a BA in British Politics and Legislative Studies, and a Postgraduate Certificate in Education, all from the University of Hull in the United Kingdom. His research interests include existential philosophy, political extremism and military ethics.
Previously, he has worked as a teacher and examinations officer at an international school in Portugal, and as a lecturer at a multinational military college in Estonia. As a relatively recent arrival in Canada, he is very pleased to be joining the Pattison High School community.
In his spare time, this teacher likes to read books with philosophical and political themes, listening to music (both loud and quiet), playing board games and walking around Stanley Park.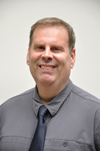 Mr. Brian Burke

Mr. Burke has been teaching ESL for over twenty years in Vancouver and Toronto including ten years abroad in both South Korea and Japan. He also has 6 years of teacher training experience as well. Mr. Burke puts great emphasis on speaking production in class combined with real life topics that are a reflection of his student's educational goals. He is very interested in science, skepticism, world history and environmental issues. He likes cycling and biking while enjoying the beautiful Vancouver landscape.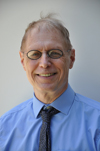 Mr. Christopher Catalano

Mr. Catalano studied at Emily Carr from 1984-88, and at Nimbus School of Recording and Media in 2011. He has a B.F.A. in painting through Emily Carr and Thompson Rivers University and a Diploma in Advanced Music Production from Nimbus. His creative work consists of allegorical/surrealistic painting, drawing, photography/videography, and music creation, production and performance.  He has had over 20 solo exhibitions, has his music available for on Apple Music and Spotify. His main instruments are voice, guitar, and bass but he has also been exploring synthesis, sound design, percussion and drums for many years. Mr. Catalano integrates different media into all of his classes, and he encourages his students to find creative outlets that will enhance not only their academic studies but their lives in general. He feels that everyone can benefit from sharing the knowledge they acquire.
When he is not out on his bicycle or exploring the city with a camera, Chris spends much of his time in his project studio recording new songs and soundscapes, painting, and watching movies. In the summertime he loves to swim and in the winter he loves to chill.
Mr. Catalano's door is almost always open; he has collaborated numerous times with large and small groups of students (and teachers) on school music productions, and he likes to answer questions (even when he has no answers). Please feel free to visit his room anytime.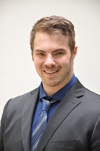 Mr. Connor Ford
Mr. Ford holds a Bachelor of Science degree in Microbiology and Biochemistry from the University of Victoria, located on Vancouver Island.
He has previously taught Biology 12, Biology 11, Chemistry 11, and Chemistry 12 in the Lower Mainland, and is excited to expand his teaching experience at Pattison High School. He is particularly interested in medicine, specifically the biochemical and genetic aspects. While teaching he prefers to use a hands on method of learning including: class discussion, class demonstrations, project oriented inquiry, and laboratories to give a better understanding and foundation to scientific learning.
Ms. Danielle Egan

Ms. Egan holds a Bachelor of Arts degree in Mathematics and Geography and a Professional Masters of Education from Maynooth University, National University of Ireland.
She taught for several years in Ireland before moving to Vancouver, and she is delighted to be beginning her BC teaching career here at Pattison High School. She is looking forward to teaching in a multi-cultural environment and learning about diverse cultures.
In her spare time she is enjoying experiencing Vancouver and its surrounding areas.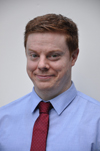 Mr. David Truman

Mr. Truman recently moved to Vancouver from Edmonton. He earned a Bachelor of Arts with a major in English literature and a minor in Mathematics from the University of Alberta. He then spent four years teaching English as a Second Language in the Seoul area of South Korea before returning to Canada to complete his Bachelor of Education at the University of Alberta.
The experiences teaching overseas have taught him many things about teaching, as well as the many of the difficulties those from other cultures face when moving to and living in a different country and environment.
In his spare time, he enjoys reading, movies, sports, and experiencing the Vancouver lifestyle.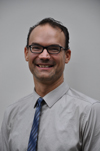 Mr. David Vandervelde
Mr. Vandervelde grew up in Alberta and received his B.Sc. (Astrophysics) from UBC in 2000 and then his B.Ed. from the Concordia University College of Alberta in 2004. After teaching on-call in Calgary and working for the Calgary Science Centre doing Astronomy outreach for two years, he travelled to volunteer as a teacher in Nepal for 5 months. Upon returning to Canada, he settled down to teach Physics and Math for nine years in small-town Alberta before relocating to Vancouver in 2016."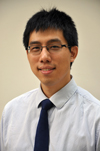 Mr. Eric Joel

Mr. Joel always have had a deep interest in Mathematics and Computing Science since a young age, eventually earning a degree in both from Simon Fraser University. After spending a few years as a tutor and teaching assistant, he moved to the UK to teach Computing at a GCSE level and Information Communication Technology for Key Stage 3. Upon returning to Canada, he taught Pre-Calculus 12, Calculus 12 and Science 10.
In his current endeavours he has been teaching Calculus 12, Information Technology 10, and Pre-Calculus 11 where he always can't wait to share his experience on, hoping to spark the next generation on the path with Math and Computer Literacy.
Additionally, he is an avid chess player and am always happy to sit down to a puzzle. Like a sphinx, he is always ready with a puzzle and delight when he hears a new one.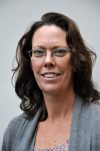 Ms. Erin Pettinger
Ms. Pettinger recently moved back to Canada and settled in Vancouver. She had been living in Jeju, South Korea for the past 15 years. She worked for the Public Office of Education teaching English as a Foreign Language (EFL) to middle and high school students as well as teacher training programs. Prior to teaching in Jeju she also taught EFL in Japan. She is looking forward to teaching the academic readiness program and working with students from around the world.
She completed a bachelor degree at the University of Lethbridge and a Master degree specializing in Teaching English to Speakers of Other Languages from the University of Southern Queensland.
In her free time she enjoys hiking, biking, snowshoeing, swimming and playing volleyball.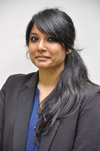 Ms. Jyotsna Subramaniam

Ms Subramaniam has an honours Bachelor of Arts degree in English, a Masters of Arts in English, and a Bachelor of Education in Secondary/IB English from UBC.
Her professional practice includes teaching English and ESL in Singapore,   as well as working in Vancouver. She also has a keen interest in mental health awareness and special education. She finds that her work as a peer counsellor in India , and her research in mental health conditions in the classroom, makes her a more well rounded educator.
Ms Subramaniam was raised in a multilingual environment and speaks four Indian languages. Since the formative years, she has learned Japanese and Spanish. In 2017, she is taking higher level Spanish exams because she is always trying to learn and improve her practice.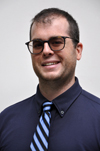 Mr. Peter Spangler
Mr. Spangler earned a BA in History from the University of Missouri before gaining his Secondary Teaching Certification from Chicago State University. Before moving to Vancouver, Mr. Spangler taught high school in Chicago and middle school in the Seattle area. He is happy to be at Pattison to continue his BC teaching career.
Outside of school, Mr. Spangler can be found running on the Seawall, skiing, complaining about poor officiating during Chicago Bears games, and waiting in vain for a competitive Missouri basketball team.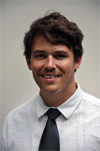 Mr. Shayne Arthurs
Mr. Arthurs completed his BA: Sociology from Thompson Rivers University in 2015.
His academic pursuits include: Career Education, Life-Course Development, Mentorship, Research Methods, Social Problems and University Preparedness.
Mr. Arthurs also researches: Criminology, Deviance, Identity, Law, Macro Sociology, Policy and Popular Culture. Personally, Mr. Arthurs participates and is a fan of music and sports.
Overall, Mr. Arthurs is elated to be apart of the Pattison team and looks forward to working with students on their "next step".